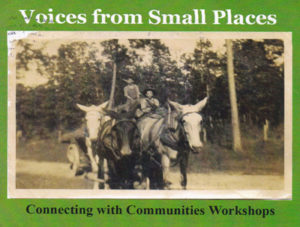 Last weekend Susan Lanning, John Byrd, and I trekked to Marshall to learn about a new and interesting project for the Hunt County Historical Commission. John is a board member of the Audie Murphy/American Cotton Museum where Susan is the director. Both are members, along with yours truly, of the Hunt County Historical Commission.
We are often asked about the famous people here in Hunt County, about the most exciting event that ever occurred and which family settled here first. Those are good questions, but what about the common family who lived in a rural area, trudged through the mud to school, or washed clothes in a wringer washing machine before hanging them on a clothes line? Don't they count, too?
None of us were born or raised in Hunt County. John comes from Dallas, Susan from St. Louis, and I'm from Jacksboro, a small town 75 miles west of Greenville. However, I did marry into a family who has lived in the Merit area for over a century. My interest in my Merit in-laws and their families convinced me to get John and Susan in on this new project.
Voices from Small Places: Connecting with Communities is a project that involves people who lived in these small places with less than a population of 100. Some stayed but many moved away for work, to live closer to children and grandchildren, or to explore a new lifestyle. All have maintained an attachment with those small places, though.
One of the leaders remarked that "memory is attached to a place." I thought about instances with my grandmother, her daughter, and her son who was my father. Over thirty years ago, my grandmother and I drove down to the Home Place, the farm where she was raised. There she told me all sorts of stories I never heard before. About fifteen years ago my aunt and I looked around the old farm. She remembered much that her mother didn't mention, liked playing with cousins in the hen house. Then about ten years ago my dad and I made the pilgrimage. He spent lots of time with his grandparents and knew wonderful stories about his grandfather and his nine uncles. Each one looked at the farm from a different perspective.
Life was much different in the 1950s and 1960s. Driving into Greenville wasn't a daily event. But we need to remember places like Shady Grove, Whitehead, Aberfoyle, and Tidwell. There are countless small places in Hunt County. After all, we had over one hundred rural school districts. Each was a community, and that history is rapidly fading away.
To slow the process you might be interested in Voices from Small Places. A small group use disposable cameras and notebooks to photograph and write a paragraph about special places of their memories. It might be the hayloft in a barn, the hen house like my aunt, or the tack house where I earned money sorting burlap sacks to take back to the feed store. I made the whopping salary of 5c per sack. From there we do oral histories, photograph and digitize articles of importance. Volunteers will be there to help. If you are interested, contact me at the email below.